Take your management and customer experience to the next level 🚀
HubSpot automation & the inbound method
HubSpot Automation
The automated all-in-one B2B & B2C platform
Improve your team's efficiency by automating business processes in HubSpot. Depending on your account subscriptions, you can use different automation tools, such as:
- Forms or email marketing tool
- Pipeline and phases
- Tickets and transactions
- Sequences and Workflows
Using automation eliminates many tedious and manual processes. You can use simple automation in existing tools to manage your tracking. For more complex processes, you can use workflows or sequences.
An automation platform should scale with your business, updating and unifying your data as it grows and giving your teams a shared view of customers.

Integration, automation and connectivity
Connect your business apps to HubSpot
HubSpot automation helps you effectively extend your marketing and sales reach, build customer loyalty through timely feedback surveys, and accelerate ticket resolution.

Explore and learn how to grow better by integrating HubSpot with the 100+ apps and web services you use every day.
Get a demo.
CERTIFIED HUBSPOT PARTNERS
HUBSPOT PARTNER AGENCY
Automate your marketing asset tracking tasks
Add automation directly from forms or the email marketing tool. You can automate follow-up processes to continue nurturing contacts after they interact with your content. Create a ticket after a contact submits a form so you can track their interaction with your business, or add contacts who clicked on a specific link in a marketing email to a static list so you know who to target with your next email campaign.
Automate the tasks of monitoring your CRM files
From your deal or ticket pipeline settings, you can automate a series of actions to take when the record reaches a specific deal stage or ticket status. Create a task for the sales manager to follow up with a rep when a deal status changes to Closed Won. Or send an internal notification to your support team when a new ticket is created, ensuring that no customer request goes unanswered. You can also update the ticket status when an email is sent or received from a customer, reducing the time your reps spend on administrative tasks.
B2B Conversational Sequence Tool
Set up sequences to grow your leads over time. When a contact is enrolled in a sequence, they will receive a series of personalized, timed one-to-one emails. You can also automatically create follow-up tasks as part of the sequence. You can enroll contacts into sequences from the sequences tool, CRM records, using the HubSpot sales email extension or add-in in your email account, or workflow help.
B2B Conversational Sequence Tool
Use workflows to automate your marketing, sales, and service processes in HubSpot. Workflows automatically register registrations based on criteria defined in registration triggers. The workflow will then perform a series of actions on the registered record or related records.
Internal workflows
Create a workflow to automate your business processes to increase your team's efficiency. Set enrollment criteria to automatically enroll records and act on your contacts, companies, deals, quotes, and tickets. You can also take action on related records, such as updating the company associated with a registrant contact.
External integrations and APIs
You'll find more than 1,090 custom integrations in HubSpot's App Marketplace — making it easy to connect HubSpot to your favorite tools in just a few clicks.
By creating integrations on APIs, you can connect your integrations to your software and use them in tandem with each other. Integration allows the flow of information to and from apps and devices in real time – APIs allow them to talk to each other.
What is automation software?
Automation software helps you increase the impact of your team by relieving them of routine manual tasks and allowing them to focus their attention on customers and strategic decision-making. Marketing, sales, customer service, and operations teams use automation to personalize their communications, qualify leads, manage quotes, and assign leads and support tickets to the right internal contacts.

HubSpot's automation features, built on the brand's CRM platform, help teams personalize the customer experience, coordinate a smooth handover process across teams, and maintain data , in order to organize the activity around a single center of information.
HubSpot offers software in French, powerful and easy to use. Features include:
Workflow Automation Engine Omnichannel Marketing Automation Sales Automation Sequences Customer Support, Ticket, Survey and Conversation Redirection Automation Custom Code Actions Workflow Integrations
Automation features are available with Marketing Hub, Sales Hub, Service Hub, and Operations Hub. While it's possible to get started for free, if you're looking for advanced features to automate your marketing, sales, customer service, and operations processes, these come with the Starter, Pro, and Enterprise versions. different software.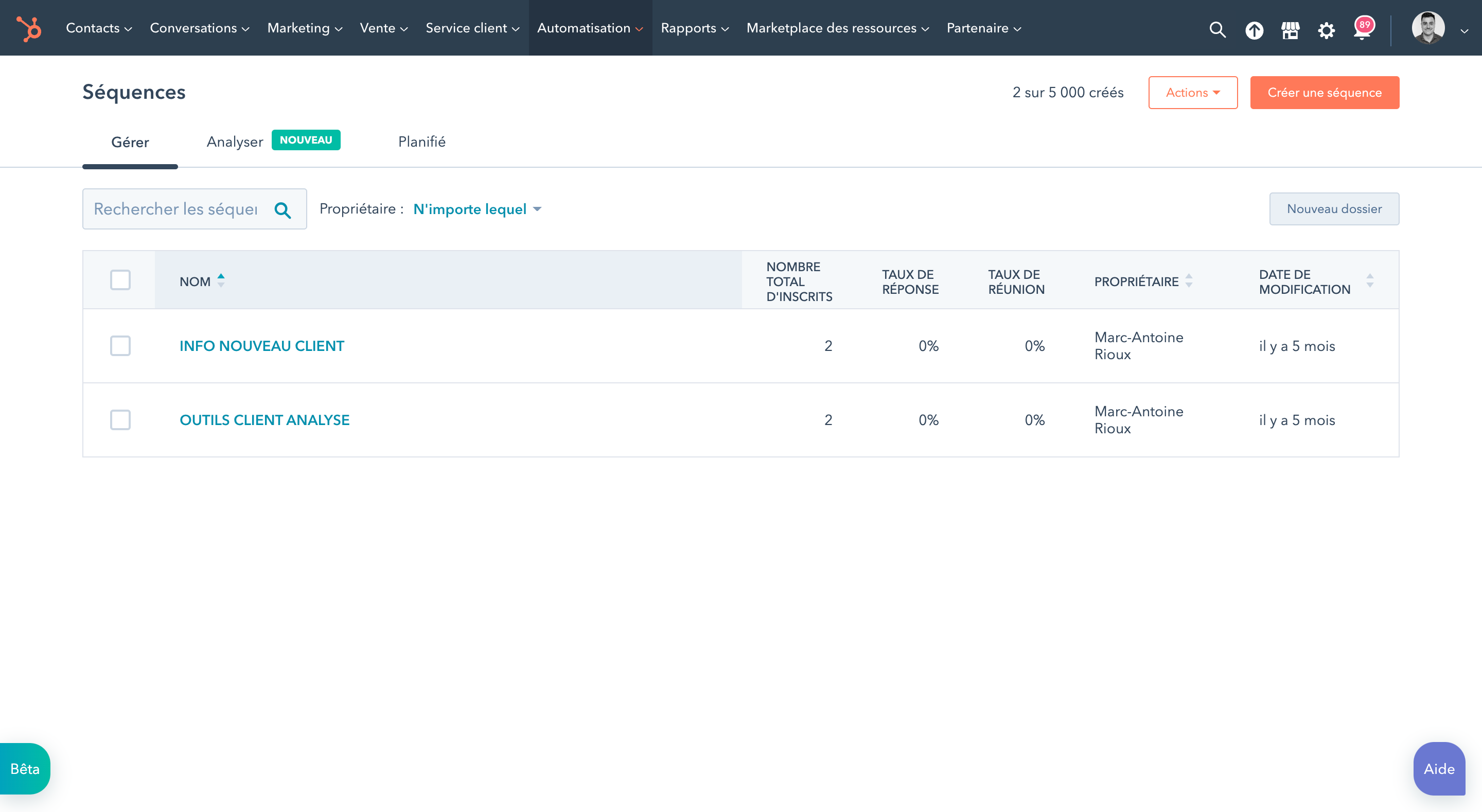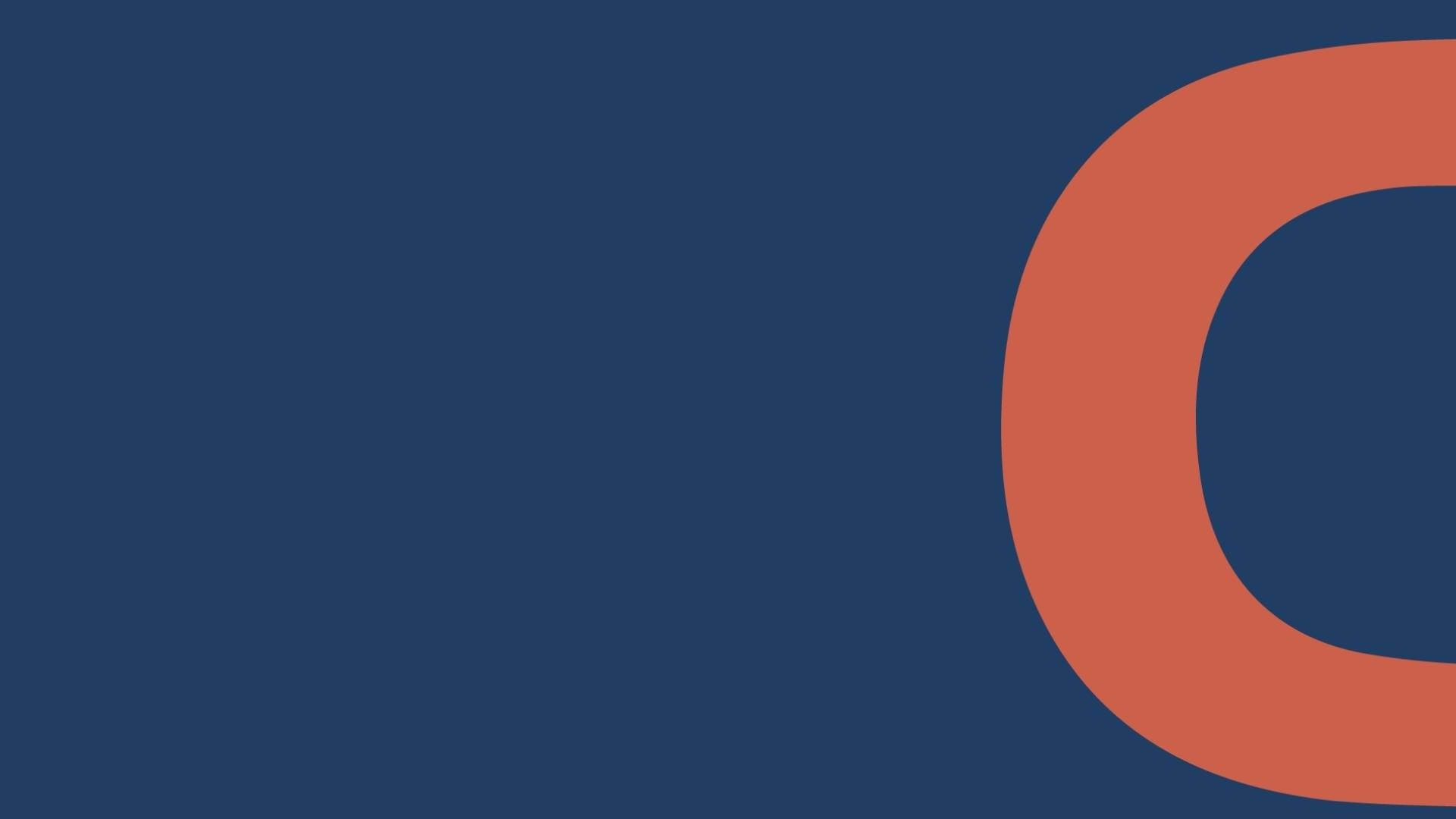 database of customers, companies, transactions
CRM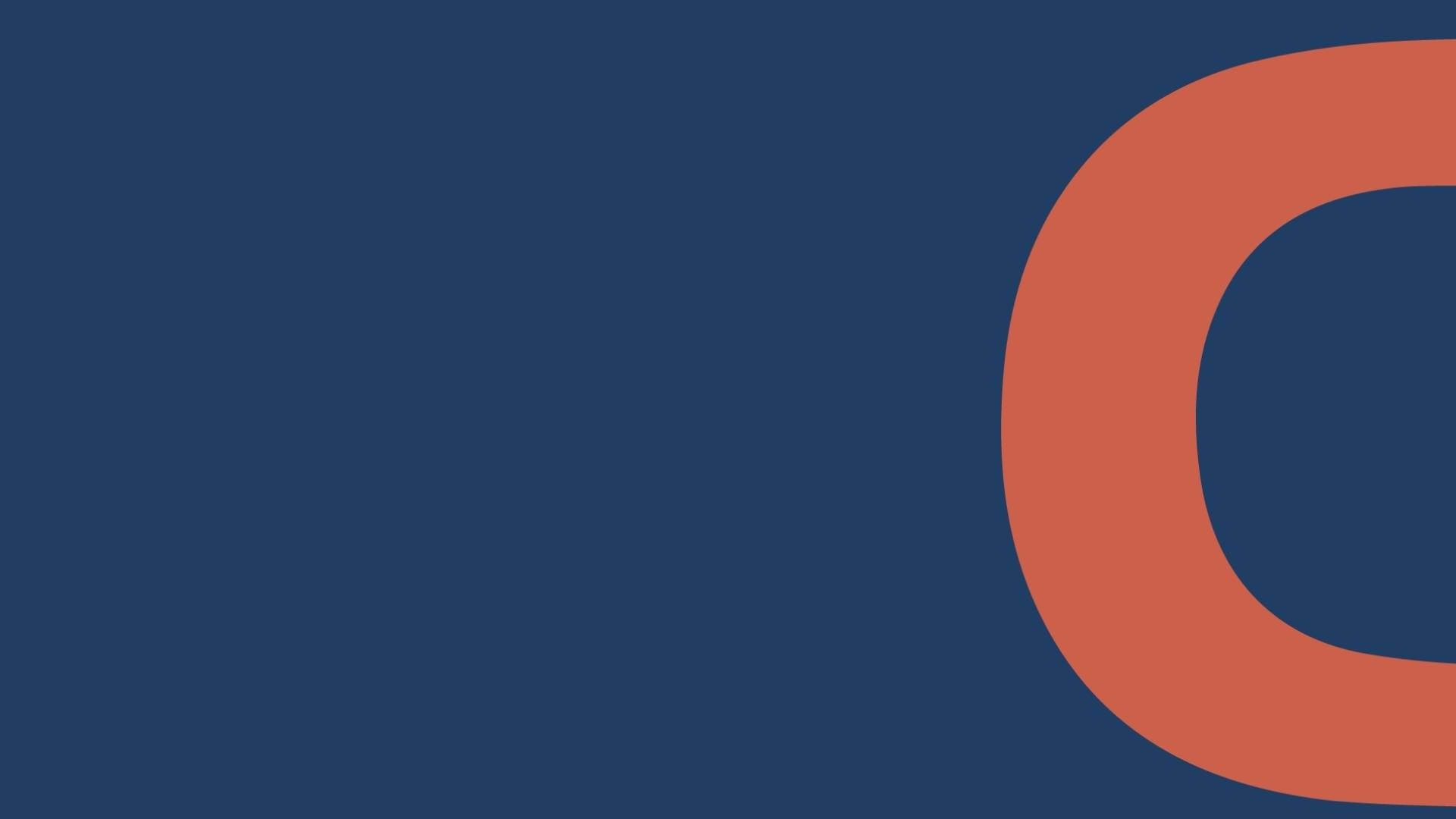 Advertising, Email Marketing, Social Media, Forms
Marketing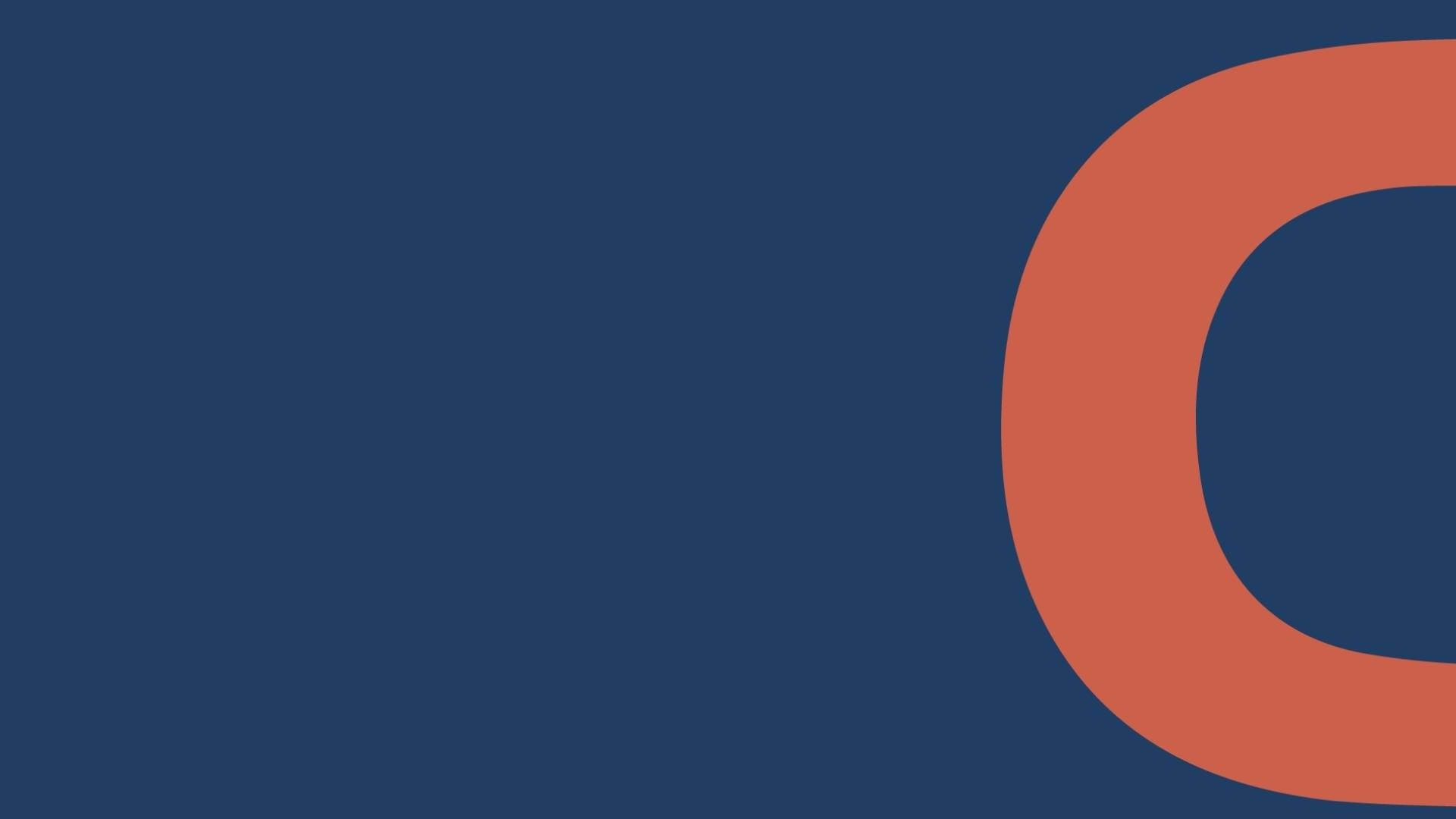 Transactions, forecasts, meetings, quotes, guides, documents
sales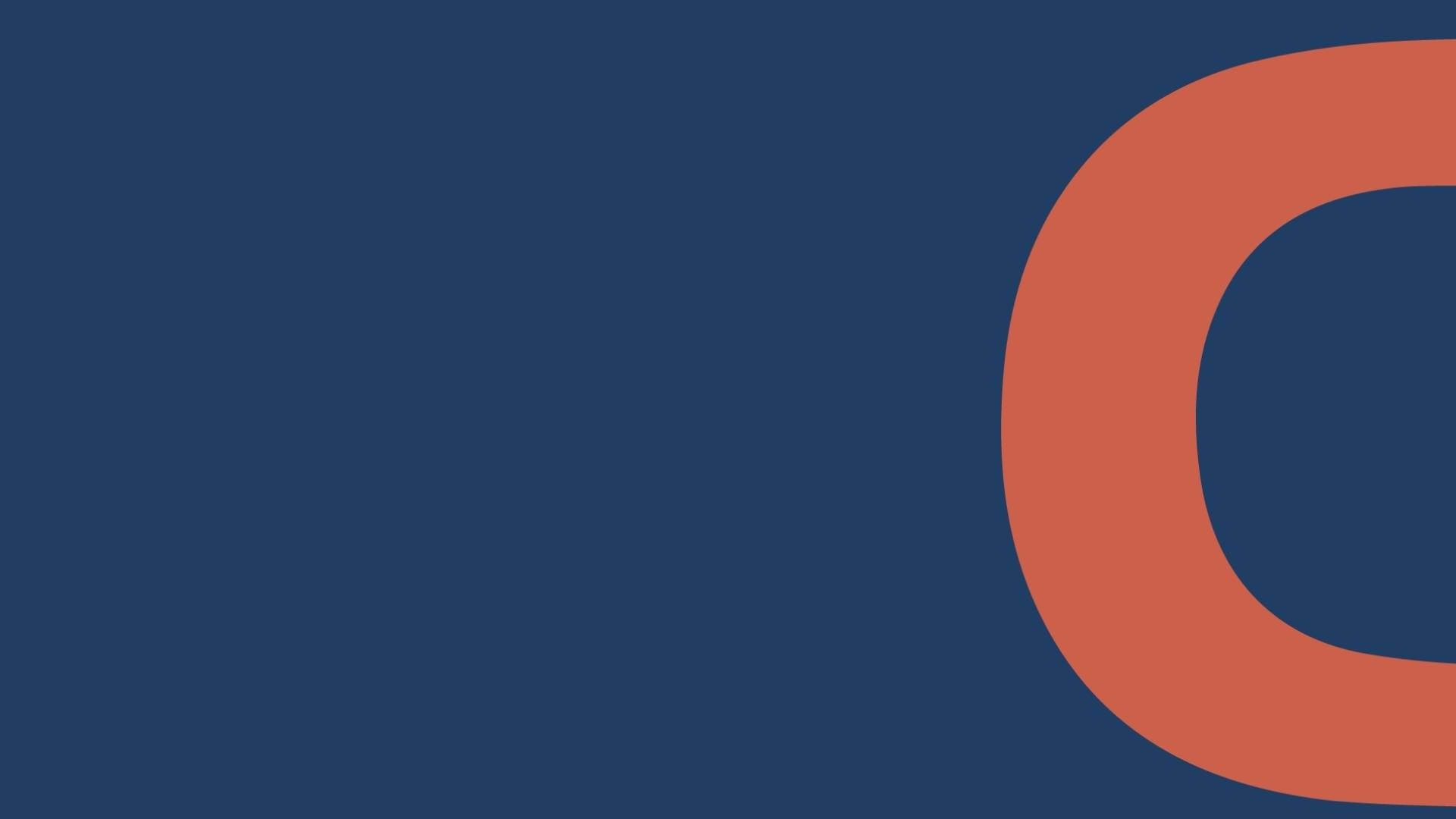 Tickets, NPS, surveys, chat boxes, knowledge base, customer portal, live chat
Customer service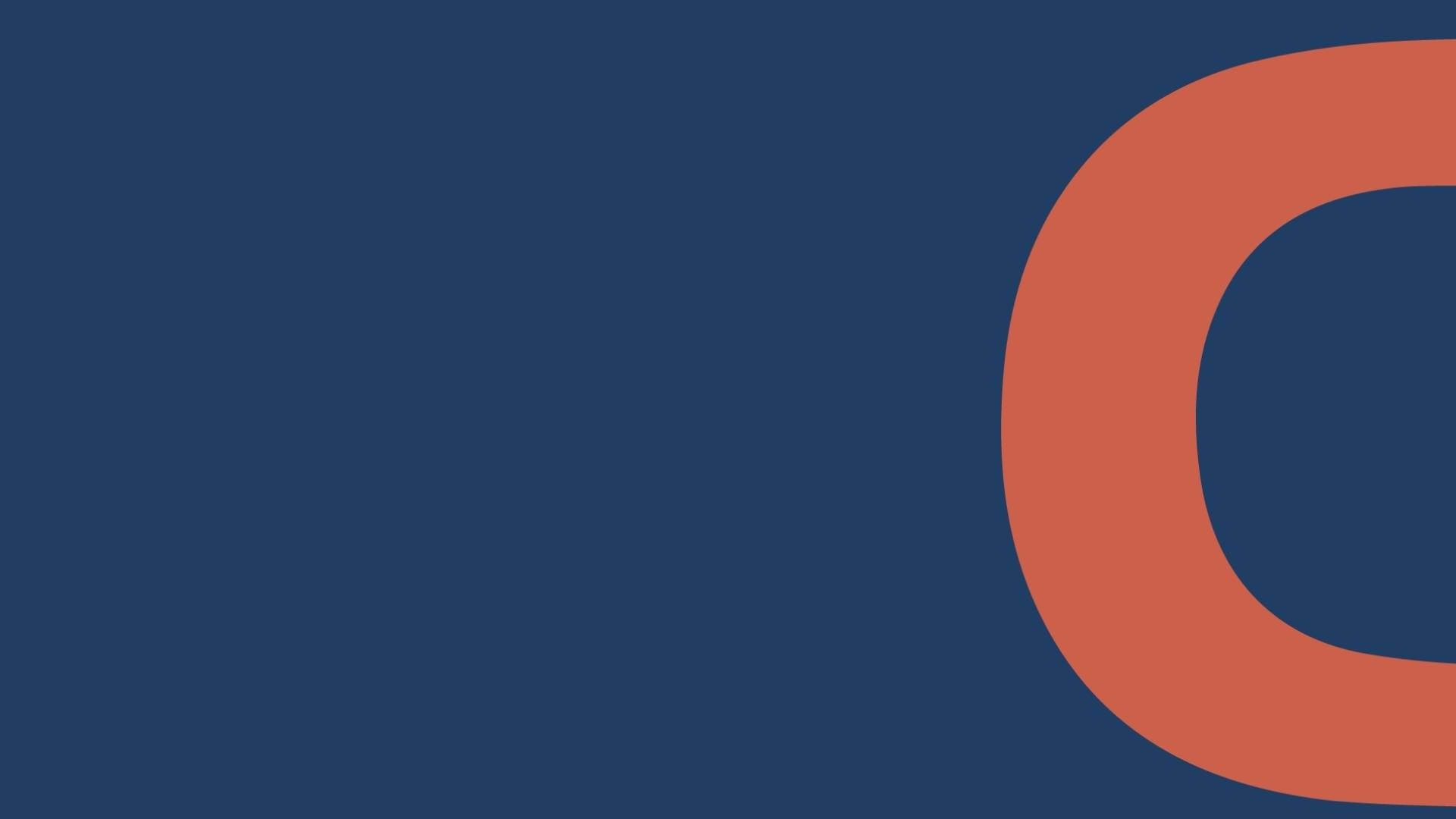 data synchronization and ERP, advanced automation, advanced reports
Opérations
Hubspot, Zapier, Quickbooks, Microsoft Office 365, Google Cloud and more!
Integration and Automation

TRAINING, STRATEGY, PLANNING, IMPLEMENTATION, OPTIMIZATION, Growth
BOFU Resources
EXPLORATION
Our process always begins with a phone call or a virtual or face-to-face meeting. We want to take the time to get to know you and learn more about your business, its needs and its goals.
This will allow us to identify the value we can bring to it.
ANALYSIS
Initially, we want to know everything about your company: your short-term and long-term goals, your mission, your vision, your values, your customers, who your competitors are, the situation in your industry and your level of commitment to search engines and social networks .
The creation of a complete strategy will result from this analysis.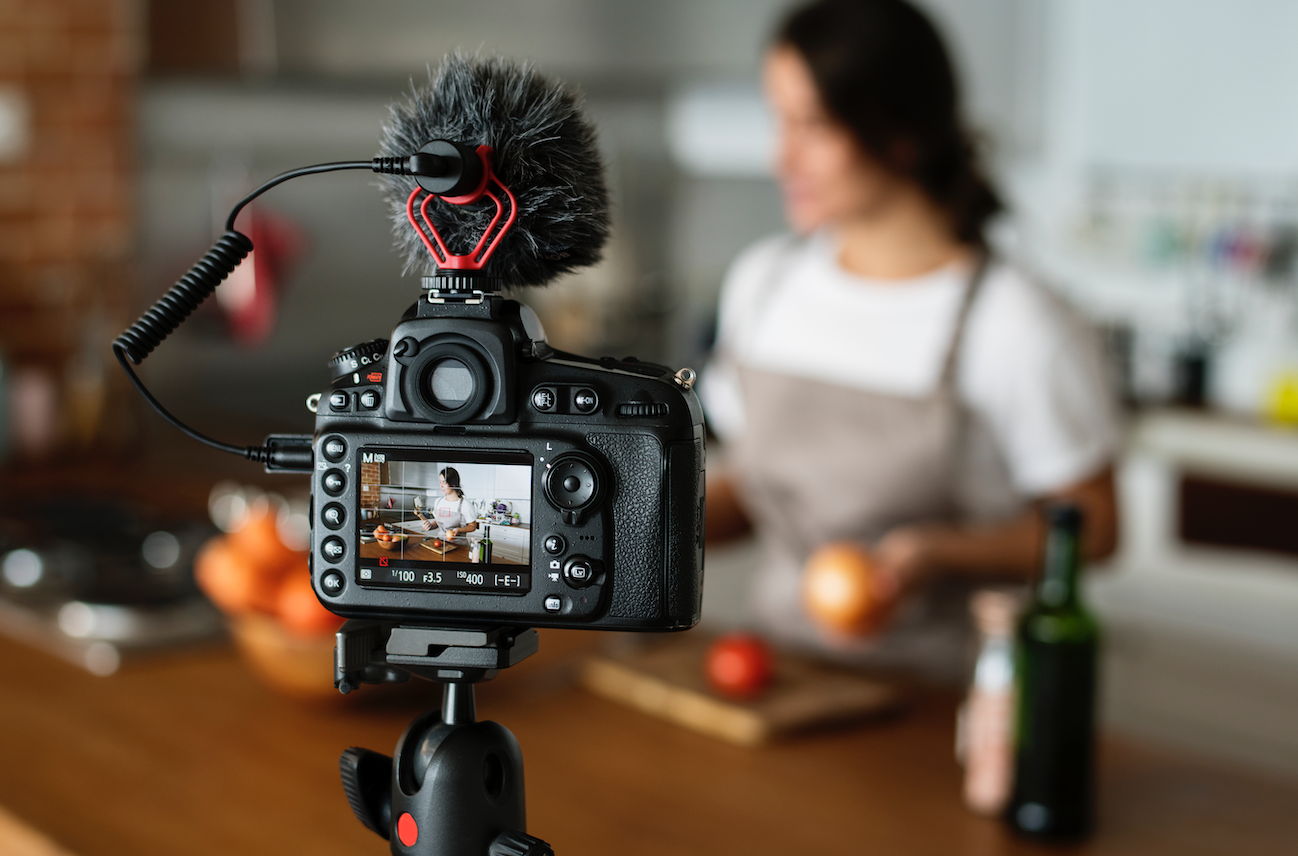 DEPLOYMENT
We will take the established strategy and turn it into a clear action plan for the next 3 months, a general guide for the next 6 months and a strategic plan for the next 3 years.
We will deploy these actions, using our expertise and our network. Our goal is to generate a rapid and measured return on investment.
MEASUREMENT, EVALUATION & OPTIMIZATION
We will evaluate the performance of our deliverables, on an ongoing basis, to improve results, optimize actions and achieve the best return for every dollar invested.
Follow-ups will be done on a regular basis, in order to align your business strategies with the reality of your business and new digital trends, in order to obtain greater reach.
customer experience, efficiency and accessibility
Why Hubspot?
HubSpot's centralized solution is not the result of a collection of disparate applications. The entire platform has been developed internally, in order to offer simple, coherent and customizable software, based on a single information center that allows your teams to forge stronger links with your customers at each stage of the journey. of purchase.
When the customer is at the heart of every business decision, aligning all of its teams becomes much easier.
All departments work in the same direction
The Hubspot environment
As customer journeys grow in complexity, technology can help businesses deliver a remarkable experience, or hinder them.
Fragmented technology systems result in: the creation of silos between teams, making it difficult to align them. A user experience that lacks fluidity, which lowers the adoption rate

A rigid technological environment, which makes it not very adaptable.
Leverage software for marketing, sales, customer service, content management, and operations.
What our customers say about us
I've had my best season in company history year after year for 3 years now! I sold my snow removal business and thanks to Bofu's marketing know-how, I can focus on my specialty: hydroseeding. Thanks guys!
Through his BOFU agency, Marc-Antoine offered us/offers impeccable service by focusing on various short, medium and long-term strategies for our business. Their attention to detail and understanding of our business environment is an important competitive advantage for us.
Marc-Antoine is great to work with. He is very responsive to the daily needs in marketing and has a wealth of knowledge on web based activity. He drives sales initiatives through social media and has the ability to expose activities and products directly to the retailer and end user. Marc is always willing to jump in and contribute to the goals of the organization. He is an asset to us and keeps me up to date with all market trends.
Thanks to the different marketing strategies we use, my sales are really solid. I never thought I would have such success following their coaching for my social networks, my websites, my advertising and Amazon. They have a long term vision for my products and services and an ingenious way to monetize my brand. I recommend X1000.
Great experience! Always satisfied with the professionalism of Marc-Antoine! He was able to meet all my requirements! Thanks to him, my site is very well referenced on Google!
A professional team that takes the time to support you in the development of your web strategies. A must for young and old companies! 🙌😄
Impeccable customer service! I recommend.