Take your management and customer experience to the next level 🚀
Hubspot Marketing & the inbound method
HubSpot Marketing Hub™
The multifunctional B2B & B2C marketing platform
Today's marketers don't have it easy. They must juggle between different solutions and several software in order to accomplish their tasks. When it comes to customer data, it's scattered across disparate systems, their marketing efforts aren't having the desired results, and they're wasting valuable time mastering their software.
The Marketing Hub centralizes all of your marketing tools and data in one powerful and easy-to-use platform. You save time and get all the context you need to create a personalized experience that attracts and converts the most relevant customers every time.
The Best Digital Marketing Multi-Tool
Features
Attract visitors through your blog, social networks and advertisements and convert them into customers using landing pages, emails and automated marketing, among others. Track ROI with revenue attribution reports and leverage customer data stored in your CRM to personalize your interactions at scale.
CERTIFIED HUBSPOT PARTNERS
HUBSPOT PARTNER AGENCY
Form builder
Easily create forms with an intuitive drag-and-drop editor. Add them to your website to convert anonymous visitors into leads that will be automatically registered in your CRM.
email marketing
Create professional newsletters and email campaigns optimized for all types of devices and email software in just a few clicks! Personalize content for each recipient in your database and perform A/B testing to improve open rates.
Marketing Automation
Gain efficiency and time with automated workflows. Nurture your leads, assign them a score or even an owner, personalize your marketing at scale across different channels, automate cross-functional operations between sales, marketing, customer service and operations.
Social media management
Do not miss any more important and numerous interactions of the different social networks. Track, prioritize conversations, and publish your communications to social media using the same tool used to integrate your effort metrics with the campaigns tool.
Marketing Analytics
Make smarter, data-driven decisions with custom reports and built-in analytics. Link your marketing initiatives to deals closed and contacts created with HubSpot's attribution reports.
Custom Objects & Variables
Enjoy the flexibility to store and customize any type of data in HubSpot. Integrate data from custom objects of your choice into your reports, and create dashboards to share statistics with your team.
Advertising campaigns
Easily find out the true return on your ads! Take advantage of the integration of Facebook, LinkedIn and Google Ads campaigns directly into HubSpot, and identify which ads are converting leads into customers.
Communication software
Engage with your visitors and convert them in real time, and share relevant information directly with your team. Website chat, contact web journey tracking, email automation and more!
Free tools and premium subscriptions that support you as you grow. Versions available from:
- 0 CAD /month (free tools)
- 59 CAD /month (Starter)
- 1034 CAD/month (Pro)
- 4200 CAD/month (Business)
Let our team guide you in the appropriate package for your needs so as not to generate unnecessary expenses and to maximize your implementation of the platform as well as its adaptation!
Unlike many pieces of software made up of multiple pieces of software merged together through multiple company acquisitions, Marketing Hub was designed as an integral part of HubSpot's CRM platform to help businesses structure and propel their growth. With the Marketing Hub, your marketing tools and data are centralized, and you do not waste time between several solutions to reach your prospects, customers, manage the process and automate.
The software is both very powerful and particularly easy to use. Finally, you can easily sync Marketing Hub with over 1,160 custom integrations so your marketing team can bring their go-to tools together on one platform.
With revenue attribution to interactions, you can tie your marketing activities back to every deal you close, understand how they contribute to your revenue. You can also create custom reports to track all Marketing Hub metrics, your CRM fact sheets, and data from your integrated apps. The flexible dashboards available in your HubSpot account allow you to see all your data in one place and easily share reports with the right people.
Certainly! Custom variables, available in the Enterprise version of Marketing Hub, give you the flexibility and control to configure your CRM to meet your business's immediate and future needs. Name your objects, determine their properties, and decide what other objects can be associated with them.
Marketing Hub Pro has all the tools you need to automate and personalize your marketing campaigns. Marketing Hub Enterprise benefits from an enhanced version of these tools, and offers more advanced targeting, customization, and reporting options.
The Marketing Hub, Sales Hub, Service Hub, CMS Hub, and Operations Hub were designed as integral parts of HubSpot's comprehensive CRM platform, made to help businesses succeed in achieving their goals. When you combine two or more software, your data is automatically connected to the platform in order to allow you to follow more easily and more efficiently the path to purchase of your prospects, from their first visit to your site to their loyalty through the conclusion of transactions.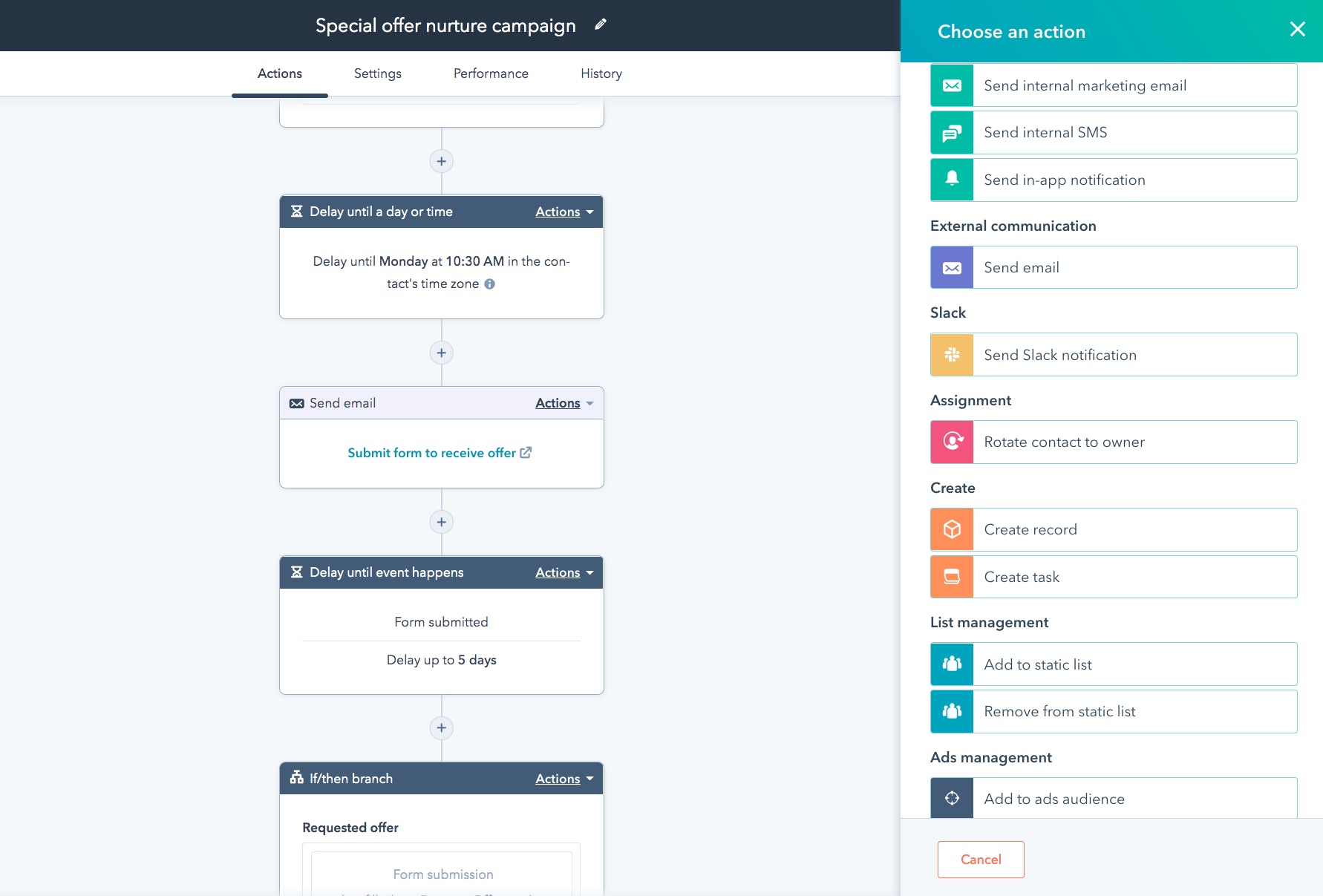 EXPLORATION
Our process always begins with a phone call or a virtual or face-to-face meeting. We want to take the time to get to know you and learn more about your business, its needs and its goals.
This will allow us to identify the value we can bring to it.
ANALYSIS
Initially, we want to know everything about your company: your short-term and long-term goals, your mission, your vision, your values, your customers, who your competitors are, the situation in your industry and your level of commitment to search engines and social networks .
The creation of a complete strategy will result from this analysis.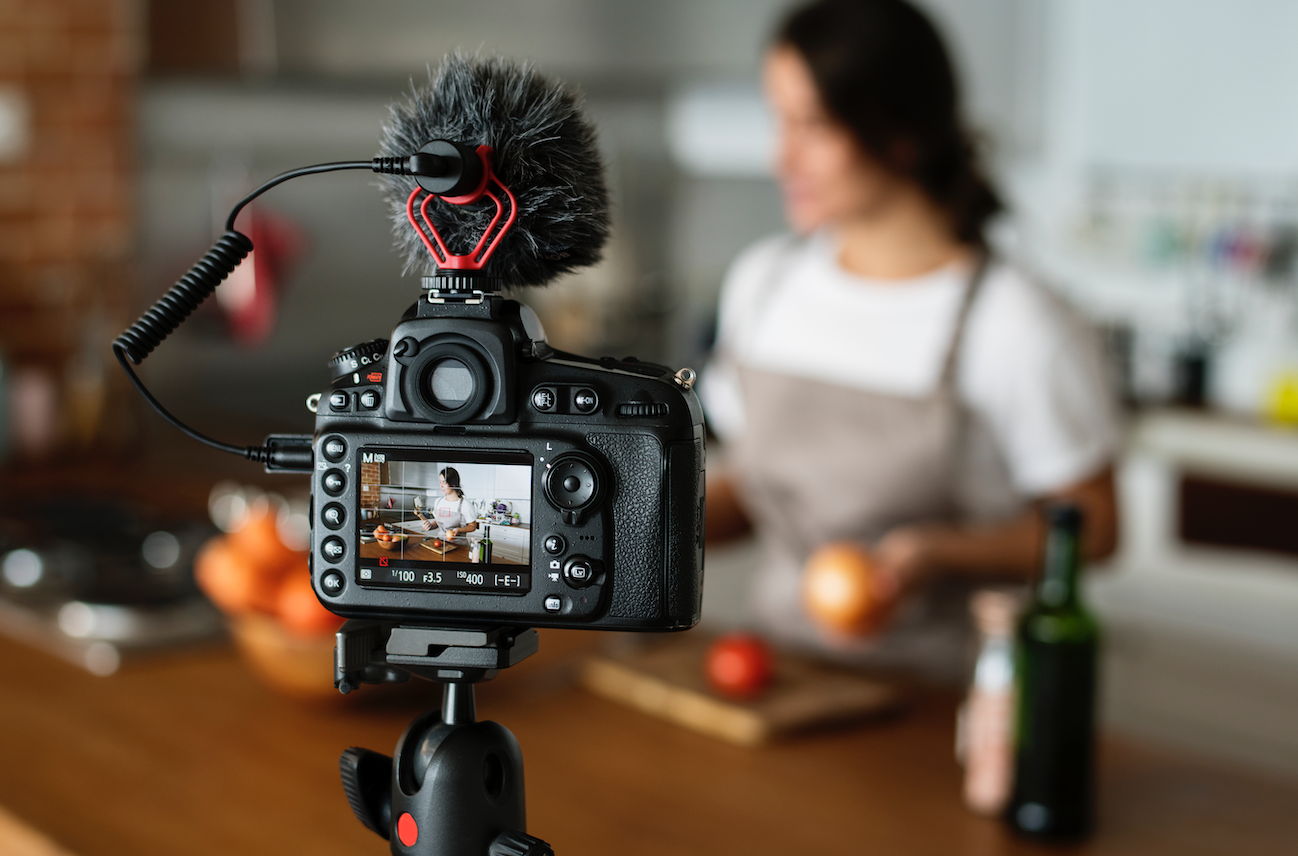 DEPLOYMENT
We will take the established strategy and turn it into a clear action plan for the next 3 months, a general guide for the next 6 months and a strategic plan for the next 3 years.
We will deploy these actions, using our expertise and our network. Our goal is to generate a rapid and measured return on investment.
MEASUREMENT, EVALUATION & OPTIMIZATION
We will evaluate the performance of our deliverables, on an ongoing basis, to improve results, optimize actions and achieve the best return for every dollar invested.
Follow-ups will be done on a regular basis, in order to align your business strategies with the reality of your business and new digital trends, in order to obtain greater reach.
customer experience, efficiency and accessibility
Why Hubspot?
HubSpot's centralized solution is not the result of a collection of disparate applications. The entire platform has been developed to offer simple, consistent and customizable software, based on a single information center that allows your teams to forge stronger links with your customers at each stage of the buying journey. .
When the customer is at the heart of every business decision, aligning all of its teams becomes much easier.
All departments work in the same direction
The Hubspot environment
As customer journeys grow in complexity, technology can help businesses deliver a remarkable experience, or hinder them.
Fragmented technology systems result in the creation of silos between teams, making it difficult to align them. A user experience that lacks fluidity, which lowers the adoption rate

A rigid technological environment, which makes it not very adaptable.
Leverage software for marketing, sales, customer service, content management, and operations.
Integration, automation and connectivity
Connect your business apps to HubSpot
HubSpot automation helps you effectively extend your marketing and sales reach, build customer loyalty through timely feedback surveys, and accelerate ticket resolution.

Explore and learn how to grow better by integrating HubSpot with the 100+ apps and web services you use every day.
Get a demo.
What our customers say about us
I've had my best season in company history year after year for 3 years now! I sold my snow removal business and thanks to Bofu's marketing know-how, I can focus on my specialty: hydroseeding. Thanks guys!
Through his agency BOFU, Marc-Antoine offered us/offers impeccable service by focusing on various short, medium and long-term strategies for our business. Their attention to detail and understanding of our business environment is an important competitive advantage for us.
Marc-Antoine is great to work with. He is very responsive to the daily needs in marketing and has a wealth of knowledge on web based activity. He drives sales initiatives through social media and has the ability to expose activities and products directly to the retailer and end user. Marc is always willing to jump in and contribute to the goals of the organization. He is an asset to us and keeps me up to date with all market trends.
Thanks to the different marketing strategies we use, my sales are really solid. I never thought I would have such success following their coaching for my social networks, my websites, my advertising and Amazon. They have a long term vision for my products and services and an ingenious way to monetize my brand. I recommend X1000.
Great experience! Always satisfied with the professionalism of Marc-Antoine! He was able to meet all my requirements! Thanks to him, my site is very well referenced on Google!
A professional team that takes the time to support you in the development of your web strategies. A must for young and old companies! 🙌😄
Impeccable customer service! I recommend.